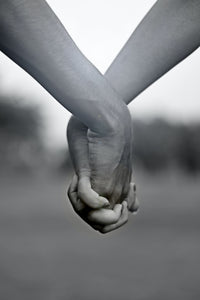 Charity Partnerships
For every purchase of our Body Jelly Samples, £1 will go to Melanoma UK and the British Society for Ecological Medicine. These charities are close to our hearts at No Secrets.

It's two years since we lost my sister-in-law, Philippa, to Skin Cancer.  A beautiful, vivacious woman who would like to be remembered as a mum, Consultant Anaesthetist and a singer/songwriter! We miss her.  She loved being one of the early 'testers' for No Secrets. Her favourite fragrance was 'Four'.  We will make donations to Melanoma UK in her memory.  
Another charity dear to our heart is the British Society for Ecological Medicine. This group of Drs promote the study and good practice of allergy, environmental and nutritional medicine for the benefit of the public.  Their voice is often unheard, but their methods have helped me greatly.  They have a great blog!