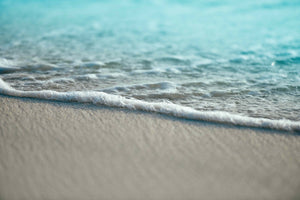 The heat is on!
For many of us, holidays mean that we are outside a lot more than in our everyday lives.   In addition to wearing sun protection, you may consider wearing long sleeves and drinking plenty of water to protect your skin from the de-hydration caused by the sun and wind.  
Are you upsetting the natural balance of your skin?
But, did you know that many soaps, hand washes, hand sanitisers and shower gels can significantly dehydrate the skin too?  This is because they contain oil stripping ingredients such as alcohol, sodium laureth sulfate (SLS) and sodium lauryl ether sulfate (SLES), that may upset the natural balance of your skin.  
Next time you wash your hands in one of the leading brands, ignore the nice synthetic perfume, and consider if your skin feels drier? Do you reach out for the hand lotion? 
If this is the case, you may wish to consider a totally plant based alternative. Our shower creams and hand cleansers avoid the use of harsh chemical ingredients and use Willow Leaf Extract, and Cocoa Seed and Shea Butters to both soothe and moisturise.  
Why not travel with No Secrets this summer and switch to plant based products? We promise you, you will notice a difference. 
Shop our travel sizes here
Staying safe in the Sun
For more information about staying sae in the sun, we have found this great little guide from the British Skin Foundation.