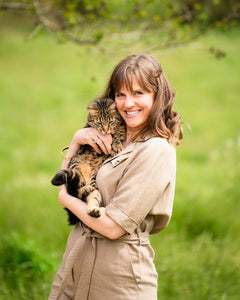 Me Time Musings, May 21
What we're reading, cooking, thinking about and loving this month. Enjoy!
 Bath-time reading...
If you're missing Line of Duty or Unforgotten (which I loved), may I recommend the following BBC podcast, The Lovecraft Investigations.  I'm totally obsessed with this trilogy and am now listening to the whole thing again;  in the bath, on a walk, chopping veg ... It features Nicola Walker (Unforgotten's Cass) and is so convincing, for a while I thought it was actually - spoiler alert - true! Utterly ridiculous I know, but speaks to the conviction of the actors! Do make sure to start with Season One as the whole story is linked. 
Thinking...
How wonderful it will be to meet up with friends and family indoors!  There is really no more to say on this point but 'enjoy and treasure those hugs' and in the meantime I raise a toast to our pets who have given us hugs over the last year!  
Loving...
Houseplants! We had great fun styling our latest photoshoot with a wide selection of houseplants. It is incredible how they changed the vibe of a bathroom; the different leaf shapes - wide and shiny to light and fluffy - are infinitely intriguing and so relaxing to look at when in the bath! 
Cooking...
Raw Strawberry Cheesecake ...
This is Vegan and contains no cheese which is great for me as I'm dairy intolerant. The recipe came from one of our local stockists - Eat for Energy in Sevenoaks -  and I cannot tell you how easy it is to make and totally delicious.