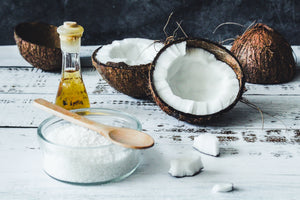 Me Time Musings, October 21
October 2021:
 Here's the things we're reading, loving, cooking and thinking about ... Enjoy!
Guilty Secret: I loved Clarkson's Farm on Amazon Prime and while reading a comment on the series in the paper, was directed towards John Lewis-Stempel's book Woodston, the biography of an English Farm.  This is such an enjoyable read, especially if you like to collect long lost facts.  Who knew that there was/is such a thing as a Flower Clock? A selection of plants which, due to opening and closing at different times, can be used as a timepiece!  Wow! Simply wonderful. 
Gosh what a month with queues for fuel, issues for farmers, issues for getting supplies to stores etc.   We are in the fortunate position to be ready to hit the upcoming gifting season with our beautiful curated gift sets, but for so many small businesses this is a nerve-racking time.  
And, we are not immune from these issues.  We've hit a road block in the production of new SOLO bars. We need coconuts for our formula!! The base ingredient is on its way and has been since June.  This is such a special ingredient, there is no alternative.  We await its arrival like the first blooms of Spring. Please be patient they will be back!  
As I write this we have lit our log burner for the first time.  Looking at a live flame is so relaxing and one of the enjoyable things to look forward to as the nights draw in.  A similar experience can be achieved by contemplating live flames from candles.  
We use our soy candles to achieve a desired mood. I light One, our balancing and uplifting fragrance, in the day time, when working, and reserve Four, our sensual and calming scent, to lead us into the evening.  
This is a lovely recipe for Persian-style Brown Lentils with Mixed Green Herbs from Dr Rupy Aujila's book Doctor's Kitchen 3-2-1. A great dish to make and have in the fridge to reheat and serve either on its own, or alongside something else!  It's gluten free, veggie and, without the yoghurt, vegan too.
The Doctor's Kitchen website is great and well worth a look. Persian Lentils & Doctor's Kitchen