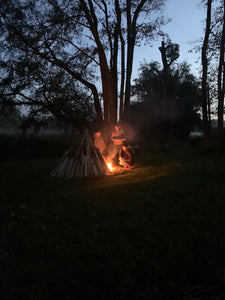 Me Time Musings, November 2020
What we're reading, cooking, thinking about and loving this month. Enjoy!
Bath-time reading...
It seems switching off and heading to a gentler place could be good in our second lockdown.  Why not dive into The Christmas Wish List by Heidi Swain; we used it in our festive photo shoot.  This story has everything, kind people (in the main), a lovely village, a wealth of festivities, snow and (of course!) a romance. Pure escapism and the perfect book to for this time of year!
Thinking...
About how charities have lost so much of their income this year.  In a small way, our new samples, support two charities close to our hearts.  And you get to try our products before committing to full size too! Read more about our chosen charities. 

Loving ...
The opportunities that the darker evenings offer for candle light.  Remember to always chose soy candles. Read our other blog on why.
 Have also started to put out some fairy lights in the garden and in the house to brighten the lockdown evenings!

Cooking...
Sausage and Mash or Lentils ...
a very good friend gave me this recipe about 15 years ago.  It is still a favourite.  I think it came from a Nigel Slater book.  Great after a bonfire which seems to be a permitted activity during Lockdown Two!

1 onion per person
2 or 3 sausages per person
1 tblsp juniper berries/ 1tblsp thyme leaves/ 1tblsp fennel seeds/ bay leaves (you can pick and mix these)
1 glass of white wine or Marsala
500ml stock
2 tblsp Dijon mustard
100g green lentils
Pre-heat oven to 180C
On a medium heat, melt butter or heat oil in a shallow, oven proof, pan 
Brown sausages and leave them to rest on a plate
Add onions and gently fry, until golden (can add a little water if needed)
Add your choice of herbs and stir for 1 min (you can add a spoon of flour to thicken)
Add wine, stock, mustard and seasoning and bring to the boil
Add the sausages back and lentils (if using)
Transfer to oven for 30-40mins

If not using lentils, make some mash potato! 
Brilliant paired with a bonfire, a permitted lockdown activity that still feels fun!